The advantages of eyelash extensions are longer, fuller and fluttery eyelashes, this is what almost every woman wants to have.
However, many women are unable to find the right mascara for eyelashes, they think that it is excessively difficult to wear extended eyelashes. Well… "Eyelash extensions" are an easy remedy. If you want to have longer and more beautiful eyelashes, our team is here to help you…
The company Lovely Professional specializes in traditional eyelash extensions. We are very glad to support you. Feel free to contact our team of experienced stylists at any time! We are here to help you to achieve that wanted ideal appearance.
The advantages of our eyelash extensions
If you've tried lashes extensions and had a horrible experience where they took of your natural lashes or damaged them in any way, that's just an indication that they weren't professionally applied.
We take special care in the application of eyelash extensions at Lovely-Professional. We know very well, if the individual eyelash extensions are not properly bonded to your natural eyelashes or, if they are not applied properly, the eyelashes are likely to fall out quicker. And much more, when eyelash extensions are applied incorrectly or with too much glue, they can irritate your eyes and damage your natural eyelashes.

This is a step-by-step lash guide, which help you determine whether eyelashes are right for you or not.
In  Lovely we do believe that individual eyelash extensions are undoubtedly one of the biggest beauty trends
Remember the time, when someone looked into your eyes and could not look away? Well…that's what our lashes can do for you!
If you have always wanted to have long and beautiful eyelashes, "eyelash extensions" are a must have in your cosmetic treatments.
With so many celebrities and bloggers providing us with endless makeup and lash inspiration, it's no surprise that classic lashes and natural glam lashes remain hugely popular.
So let's go to the many advantages of eyelash extensions:
Our eyelash extensions add more volume to your natural eyelashes;

Our eyelash extensions enhance your eyes and your overall appearance;

Our eyelash extensions make your eyelashes look longer;

Our eyelash extensions add length  and attract attention to your beautiful eyes;

Our eyelash extensions don't require the use of mascara;

Our eyelash extensions are not dangerous to your natural eyelashes;

Our eyelash extensions are water resistant;

Our eyelash extensions are lightweight and give a natural impression;

Our eyelash extensions make your natural eyelashes look fuller;

Our eyelash extensions provide a unique and attractive appearance.
Eyelash extensions – Frequently Asked Questions (FAQ)
In Lovely we understand that time is money!
That's why we tried to gather some of frequently asked questions about eyelash extensions.
We know the advantages of eyelash extensions and therefore …
Our highly qualified team has compiled a list of the most frequently asked questions about eyelash extensions.
So, let's go to the Frequently Asked Questions:
What kind of eyelash extension can I get?
There are many types of eyelashes, we offer synthetic eyelashes.

You, as a client, have the choice between lengths from 6 to 17mm and thicknesses from 0.05 to 0.25mm.
Our experienced Lovely team help you choose the ideal eyelashes for you.
How long will take the lash application process?
Well… If we're talking about a full set application…
The method of full set application of eyelashes for classic eyelashes can take from one and a half to two hours. And half set takes 40-60 minutes, volume eyelashes take longer to set.
We recommend that you come without makeup on the day of your consultation.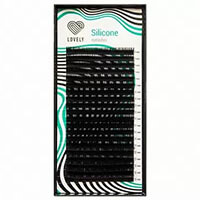 Eyelashes are made of high-quality fiber, elastic, and have a round basis on the cut. "Silicone" eyelashes have a soft natural shine and short tips.
How often should I reschedule my appointment?
After a full set, the next appointment is that of "lash in fills"…
Therefore, the infill appointment will take between 2 and 4 weeks. The natural growth and shedding of your eyelashes causes the extensions to gradually fall out. Your eyelash extensions, like gel nails, need to be refreshed regularly.
How long will a full set of eyelash extensions take?
Let's consider you have had "lash infills" or "touch ups" within the last 2 to 3 weeks… The set of eyelash extensions will last in between 6 to 9 weeks.
Every 2-4 weeks, we recommend "touch-up" sessions.
What to do in case of allergy to eyelash glue?
That's why we offer a free eyelash consultation with a patch test…
During this consultation, the specialist will ask a few questions, some of which will relate to allergies.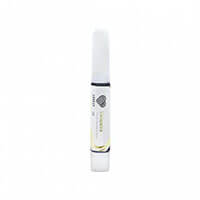 For Advanced Stylists
This is black adhesive for eyelash extension procedure.
It's recommended to clients who are sensitive to glue components.
Patch testing is necessary because several types of glues are used throughout the application method, and we want to make sure they don't cause any allergic reaction…
You are probably have some questions about eyelash extensions…
Don't hesitate to call us and speak with our lash stylist Team…
Why choose Lovely-Professional for your eyelash extensions?
It isn't a problem if you haven't long and full eyelashes…
Lovely can help you achieve the desired wonderful look…
Here is a list of ten reasons why choosing us:
We add the volume and fullness to your natural lashes;
We offer a free and full lash consultation;
We use vegan and cruelty-free lashes;
We offer unique eyelash extension styles;
We will help you to feel more confident whether you're with makeup or not;
We will help you save time to get the perfect look;
We apply weightless lashes you can wear every day;
We offer professional application services. Therefore, no glued eyelashes that clump together;
We listen to your wants and needs and allow you to choose comfortable length;
We'll make you feel unique with beautiful lash extensions.
Our goal is to help you achieve the perfest look as you desire!
We propose classic lashes, voluminous lashes, infills, full sets, and a variety of other services…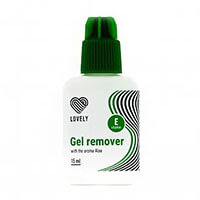 Special product for removing the lash extensions.
Thanks to its ingredients, remover dissolves the glue perfectly, provides fast and efficient lash removal.
During the removing procedure, it doesn't spread around.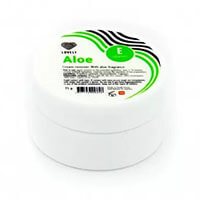 Thanks to its ingredients, remover dissolves the glue perfectly, provides fast and efficient lash removal.
During the removing procedure, it doesn't spread around.
It does not cause allergies.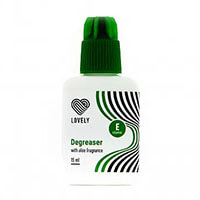 Lovely product for lash extension and lash lifting procedure.
It has special formula that protects your eyes from dirt and keeps your natural lashes and extensions in excellent condition.
Clean lash extensions keep longevity of your semi-permanent eyelash extensions.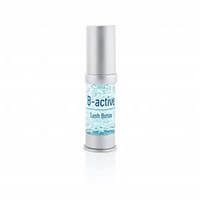 Essential assistant for lash lamination masters and all the clients who like to keep their lashes beautiful and in excellent shape.
B-Active has a double effect on the eyelashes: it gives them a remarkable look and makes their structure stronger.
The product ingredients include natural components that deeply nourish the eyelashes and restore them.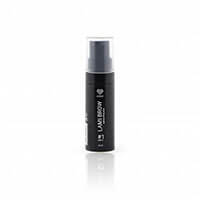 Eyebrow lotion #1 prepares eyebrows for hair lifting treatment. The active lotion components modify hair direction, ensures better performance with lotions #2 and #3 and their penetration in the hair structure.
It has the effect to soft and it keeps brow hairs straight. Prepares eyebrows for styling.